ATSC Gas Tank Type Pulse Bag Dust Collector
ATSC gas tank type pulse bag dust collector is developed and manufactured by our company based on the international advanced dust catching technology and the current situation of domestic dry type sandstone aggregate production system. It takes the optimized design after repeated comparison of the advantages and disadvantages of various kinds of bag-type dust collectors. It can be widely and effectively used for ventilation and dust collecting in building material, machinery, light industry, and rubber factories, etc. to improve environment and prevent air pollution. It also makes great progresses both its structure and the purification efficiency of dust air, which mainly consists of air collector, filter bag, upper box, lower box, and screw conveyor, etc.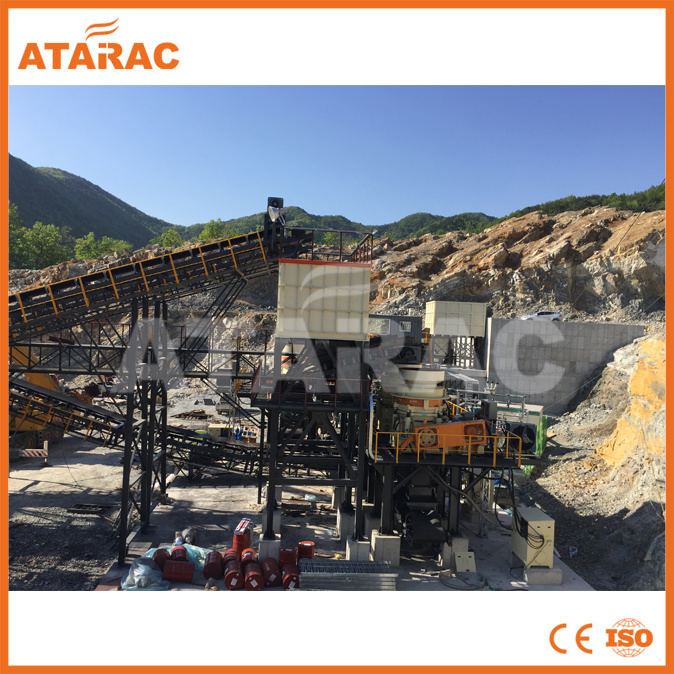 Capable of doing dust collecting work in high dust concentration 1000g/m3 environment. Electromagnetic pulse valve adopts double diaphragm structure, which features in sensitive control, high efficiency, and long service life, etc. Filter bag uses new high technology (made of microporous film composite filter material), which can not only increase filtering velocity, decrease machine running resistance, but avoid the situation of difficult cleaning due to the adhesion of the humid powder. Especially can be used for collecting dust in the wet high temperature dust environment. Filter bag interference adopts elastic piston ring, which features in reliable sealing, and high dust-collecting efficiency.Technical Parameter

Model

DHSC45-6
DHSC45-8
DHSC45-10
DHSC45-12
DHSC60-8
DHSC60-10
DHSC60-13
DHSC60-15
Air volume (m3/h)
13500-16200
18900-22700
24300-29000
29700-35600
25200-30200
32400-38800
43200-51800
50400-60480
Filtering speed(m/min)
1.0-1.2
Total filtering area(M²)
270
360
450
540
480
600
780
900
Net filtering area(M²)
225
315
405
495
420
540
720
840
Dust collector room quantity
6
8
10
12
8
10
13
15
Filter bag quantity
270
360
450
540
480
600
780
900
Dust collector resistance(Pa)
1500-1700
Dust concentration of air outlet(mg/m3n)
<20
Dust collector loading pressure(Pa)
9000

compressed air
pressure(Pa)
(4-6)X105
Air consumption(m3//min)
1.0
1.2
1.5
1.8
1.2
1.5
1.8
2.0
Total weight(kg)
4500
6500
7500
8500
7000
11000
13000
15000
Packaging & Shipping:
The products should be processed to be rustproof and moisture proof before delivery. The small parts are packed into wooden crates; the big parts are wrapped by plastic sheeting.
Installation:
We will send the engineer to guide your workers to install the machine, take trial run; the buyer should prepare the materials and tools needed, and offer necessary assistance. The actual expenses incurred for accommodation, to and fro travel for the engineer, and insurance, should be borne by the buyer. The buyer should pay 100USD per engineer per day within the first 40 days, and 150 dollars in the following time.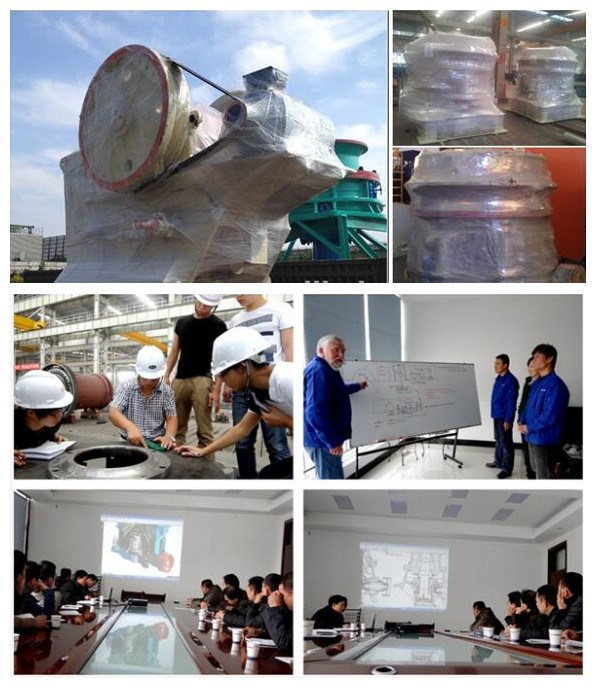 FAQ:
1. Can you give me a solution and quotation?
Answer: Of course. Kindly please tell us information such as, the capacity? (100t/h, 150t/h, 200t/h......) the raw material ?(limestone, pyrite, granite, basalt......) hardness?(soft stone or hard stone...) maximum feed size ?(300mm,400mm,500mm......) output size ? (0-5mm,5-8mm,8-15mm,15-25mm......) the usage of final products ? (for railway, road construction, building......) We will provide the best solution and quotation.
2. How about the shape of aggregate manufactured by your company's crusher?
Answer: The shape of aggregate has something to do with design of crusher. The shape also has something to do with design of complete stone production line. Our engineers will design complete stone production line based on raw material. The shape of aggregate will be cube which is better compared to other companies.
3. How long is date of delivery ?
Answer: The date of delivery is about 30~45 days. The date of delivery will be extended if the stone production line is too big or the clients have some special requirement.
4. How long is the guarantee period of your company's crusher?
Answer: The guarantee period of our company's equipment is 13 months. Wear resistance parts and problem coursed by worker's unsuitable operation are not included.
5. What's the after sale service of your company?
Answer: The construction drawings of foundation will be supplied for our clients. What's more, we will supply installation service, workers training service, etc.
6. Can you supply wear resistance parts for us if we buy your company's products?
Answer: Of course we can supply. We have two our own casting factories and We can supply enough wear resistance parts for our clients in order to guarantee machine operation.
7. Can your company's equipment be used in harsh environment like colder than -10ºC or hotter than 50ºC?
Answer: Of course. Our equipment adopts XYZ-G lubrication and temperature control system.
Warranty:
100% brand new when leaving the factory. The seller guarantee quality of the machines (excluding wearing parts)for a period of one year from the date of trial run finish under our technician's guidence, but not exceed 15 months from date on which machine leaves the factory.