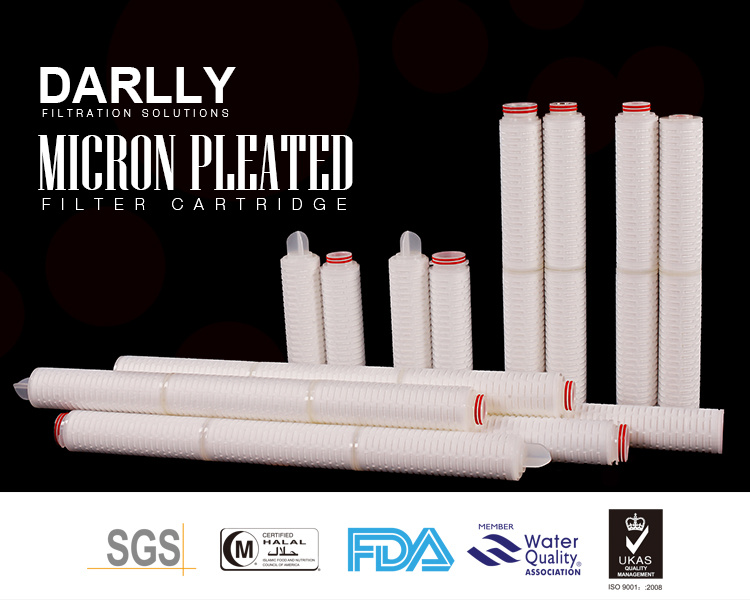 BT Series PTFE pleated filter cartridge
General Description:
The BT Series-PTFE Pleated Filter Cartridge is constructed of hydrophobic PTFE membrane which has excellent chemical compatibility and corrosion resistance.This filter cartridge is suitable for the filtration to liquids and gases with strongly aggressive and oxidative.

Application:
-- Sterile filtration of fermentation tank and storage tank breathers
-- Sterile filtration of compressed air
-- Filtration of ultra pure gas
-- Fine Chemical

Features:
-- Excellent chemical compatibility
PTFE membrane got excellent chemical compatibility. It has good tolerance to various
chemical and can be used for filtering kinds of corrosive liquids and gases.
-- Absolute filtration efficiency
PTFE membrane provide high filtration efficiency with absolute micron rating make sure to
reduce the particles.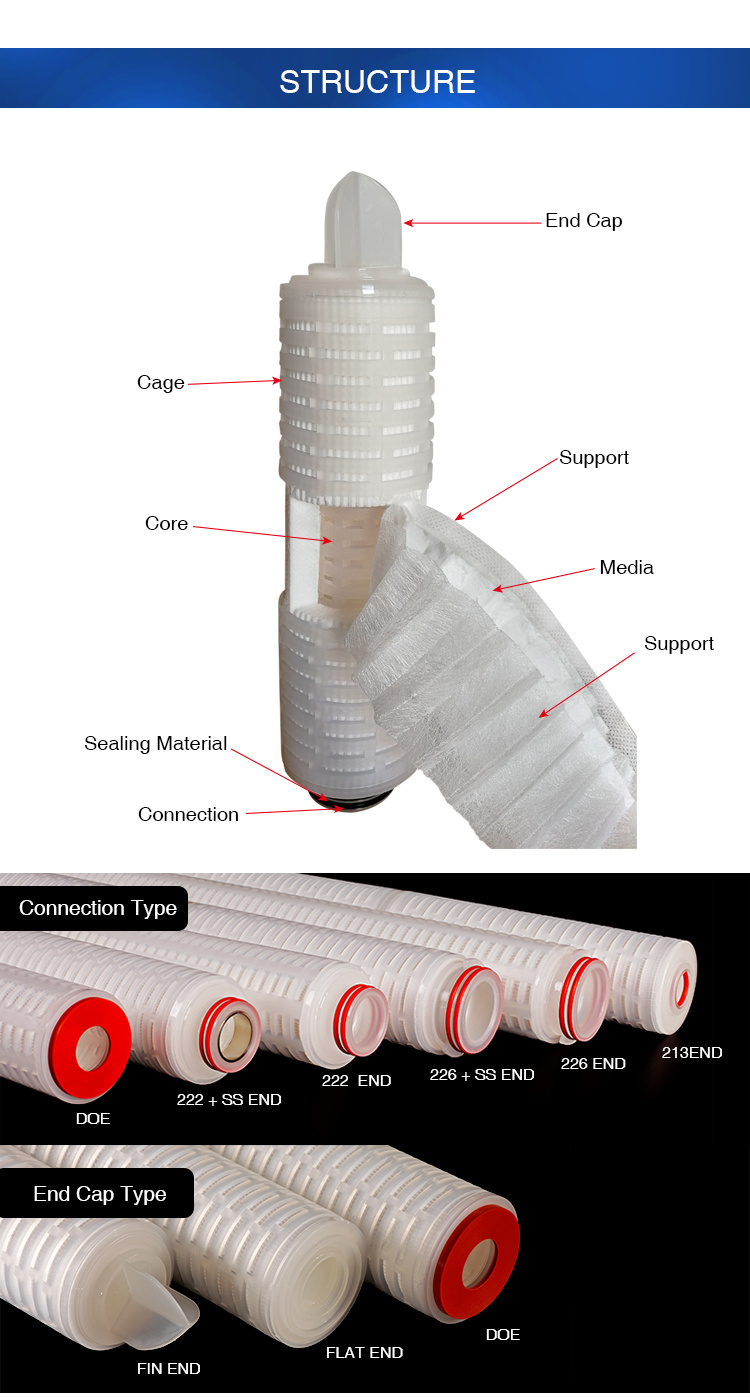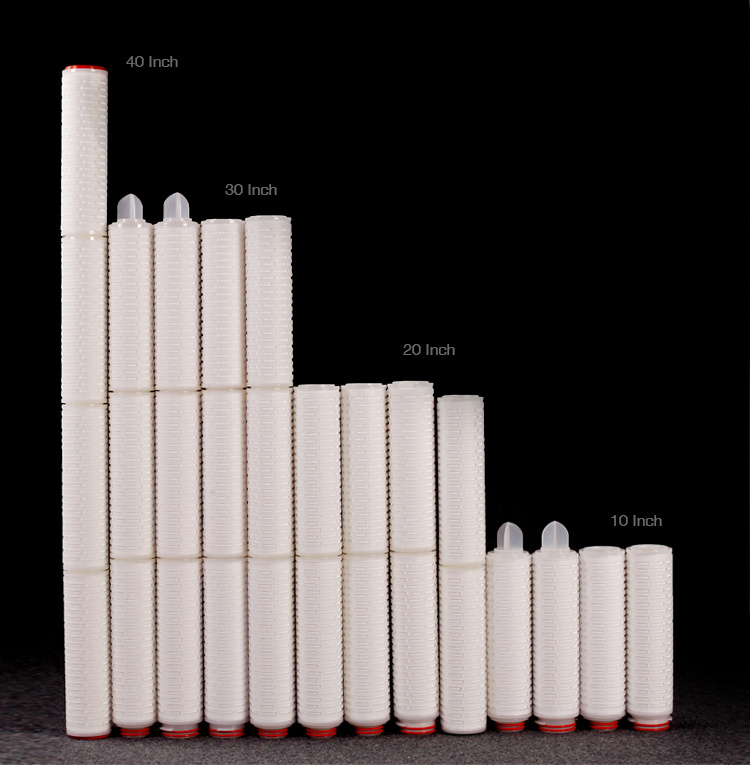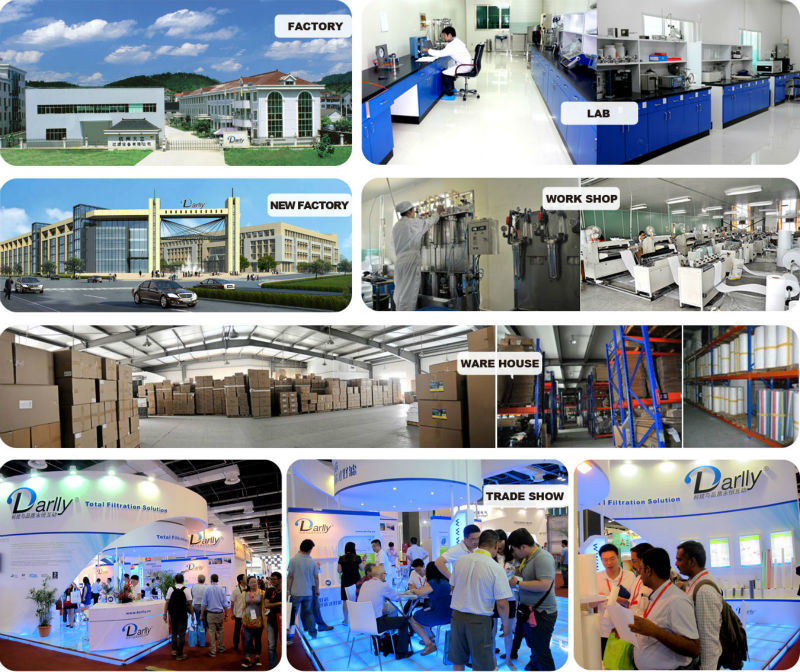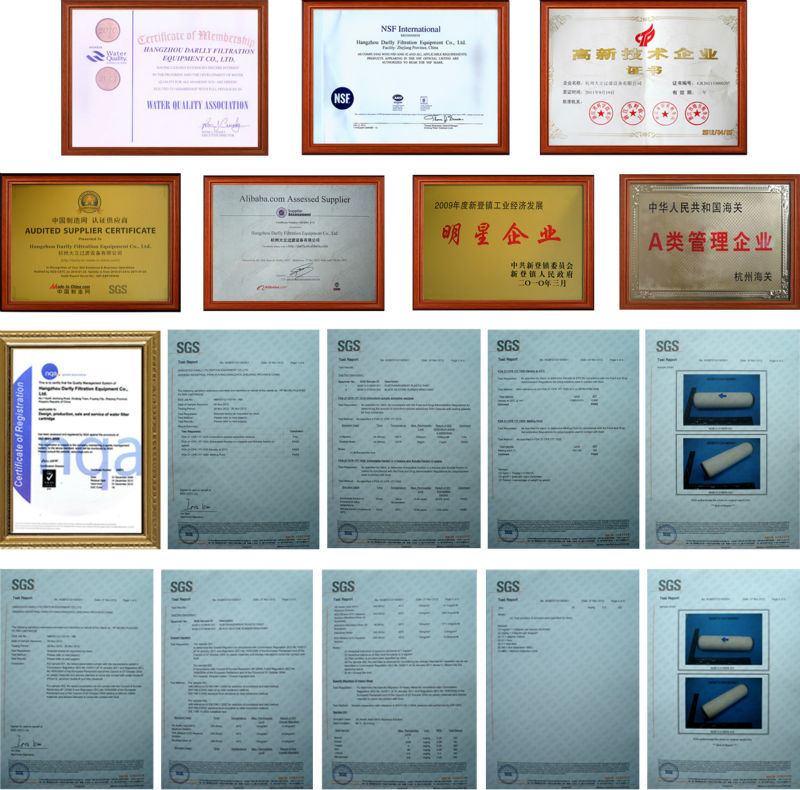 | | |
| --- | --- |
| Outside Diameter: | 2.7''(69mm) |
| Length: | 10'',20'',30'',40'' |
| Filter media: | Hydrophobic PTFE |
| Support netting: | PTFE |
| Cage/Core/End cap: | PP |
| Removal Rating: | 0.1um, 0.22um, 0.45um, 1um |
| Maximum Operating Temperature | 80°C |
| Maximum Differential Pressure : | 4Bar@21°C |