Galin/Gema 800ml/500ml Powder Spray/Paint/Coating 1004556 Fluidizing plate of powder coating cup for Gema Test/Lab Opt2c cup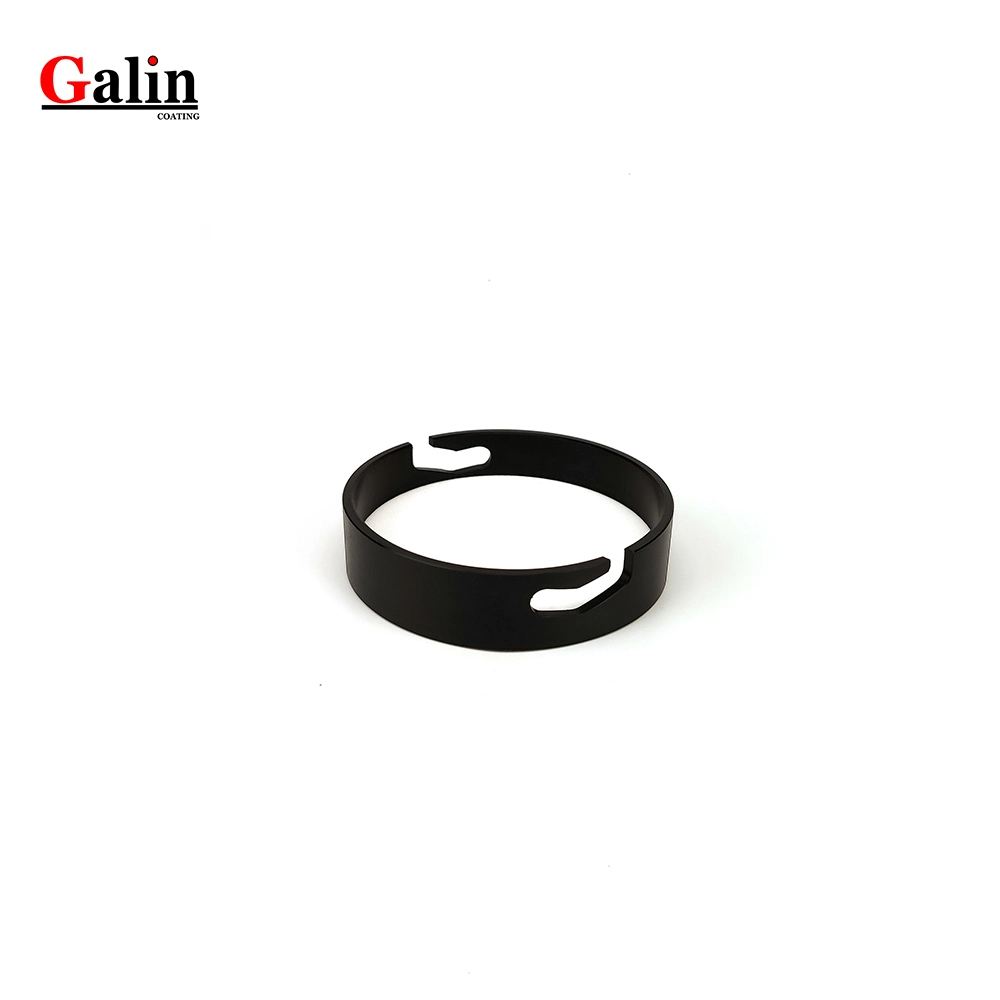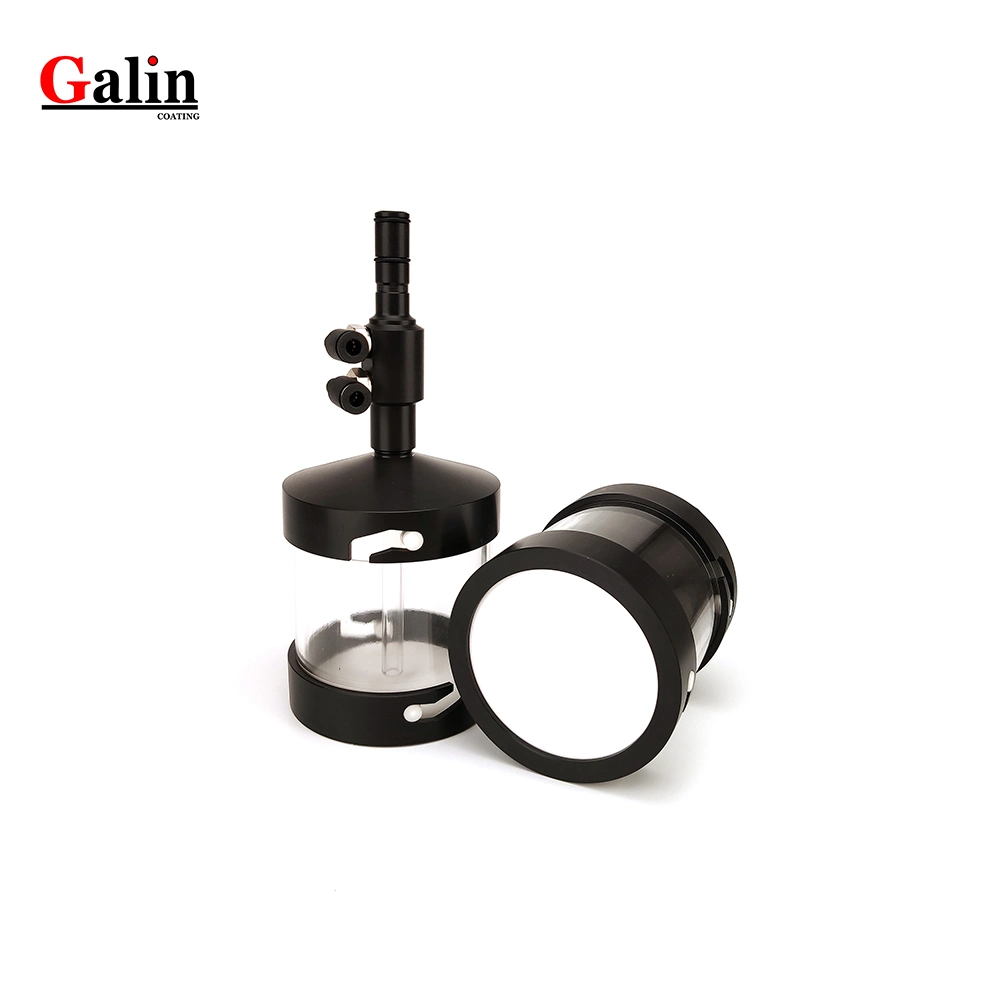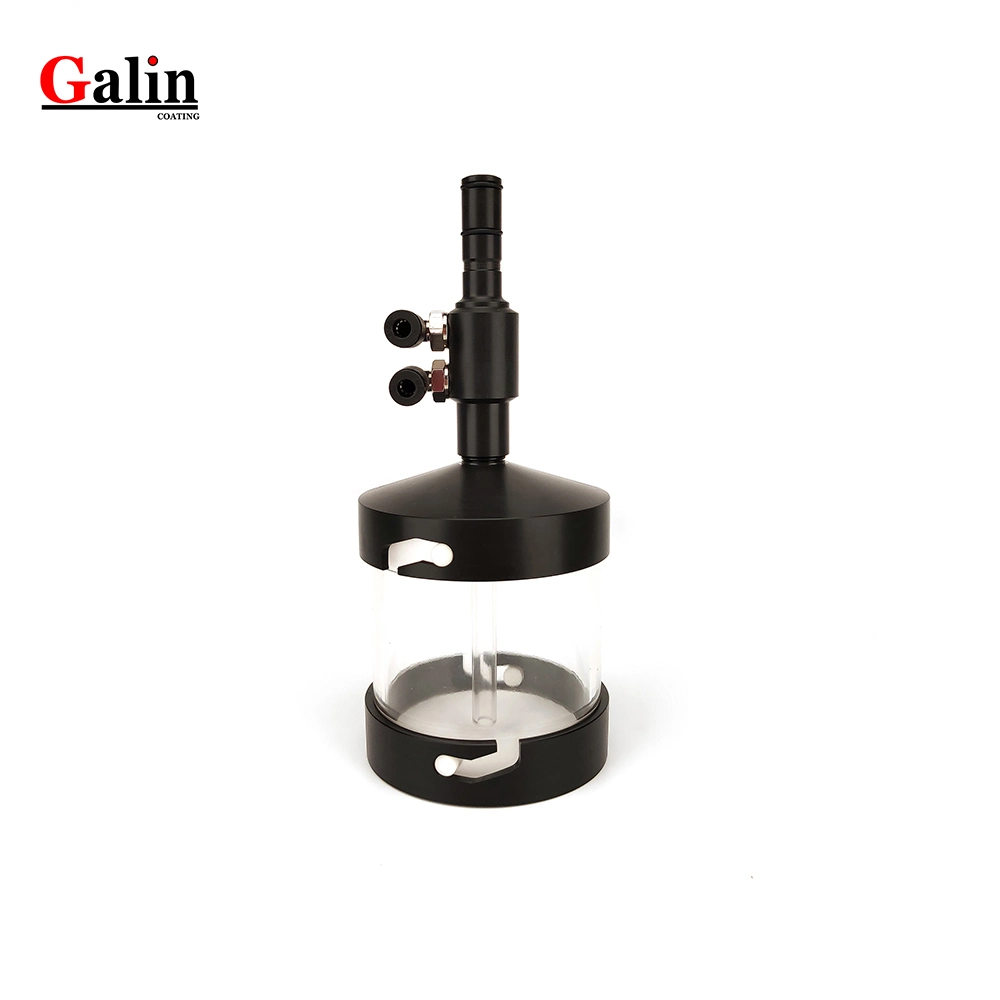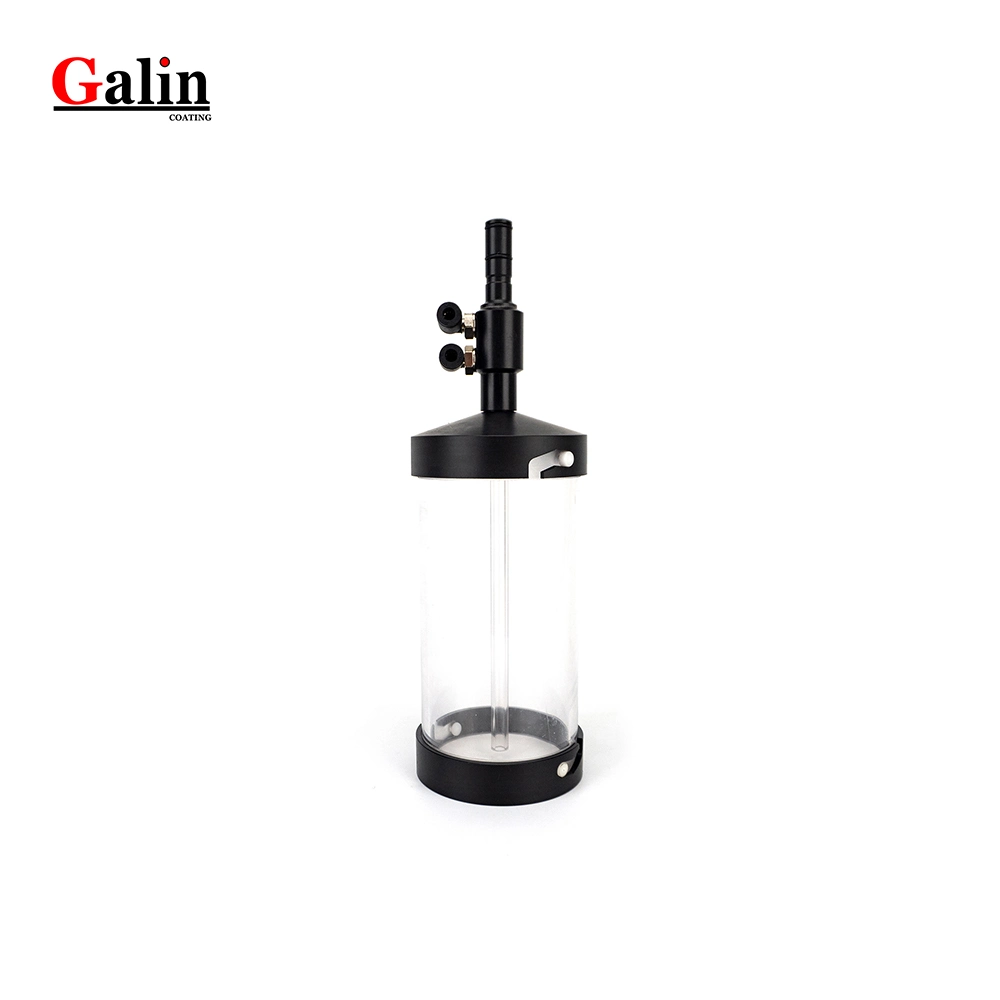 GALIN POWDER COATING CUP COMPLETE LIST
| | |
| --- | --- |
| Application cup - 500 ml, complete | 1002 069 |
| A Cup - 500 ml, complete (incl. pos. 1, 2, 3) | 1002 620 |
| B Cup connection - 500 ml, complete (incl. pos. 6-14) | 1002 094 |
| 1 Bottom | 1002 074 |
| 2 Fluidizing plate | 1002 072# |
| 3 Cup cylinder - 500 ml | 1002 070# |
| 4 Dip tube - complete | 1005 090# |
| 5 O-ring - Ø 8x1 mm | 221 740# |
| 6 Cup cover | 1002 098 |
| 7 O-ring - Ø 14x1.5 mm | 263 486# |
| 8 Nozzle | 1002 097 |
| 9 O-ring - Ø 6x1 mm | 217 115# |
| 10 O-ring - Ø 10x1.5 mm | 1002 588# |
| 11 Nozzle seat | 1002 096 |
| 12 Connection pipe | 1002 095 |
| 13 O-ring - Ø 12x1.5 mm | 1000 822# |
| 14 Elbow joint - 1/8"a, Ø 6 mm | 254 061 |
| 15 Pneumatic connection (from application cup to control unit) | 1002 587 |
| 16 Coding ring, 06 red | 1002 603 |
| Application cup - 150 ml, complete | 1004 552 |
| C Cup - 150 ml, complete (incl. pos. 17, 18, 19) | 1004 553 |
| D Cup connection - 150 ml, complete (incl. pos. 7-14, 21) | 1004 554 |
| 17 Bottom | 1003 563 |
| 18 Fluidizing plate | 1004 556# |
| 19 Cup cylinder - 150 ml | 1004 561# |
| 20 Dip tube - complete | 1005 089# |
| 21 Cup cover | 1003 564 |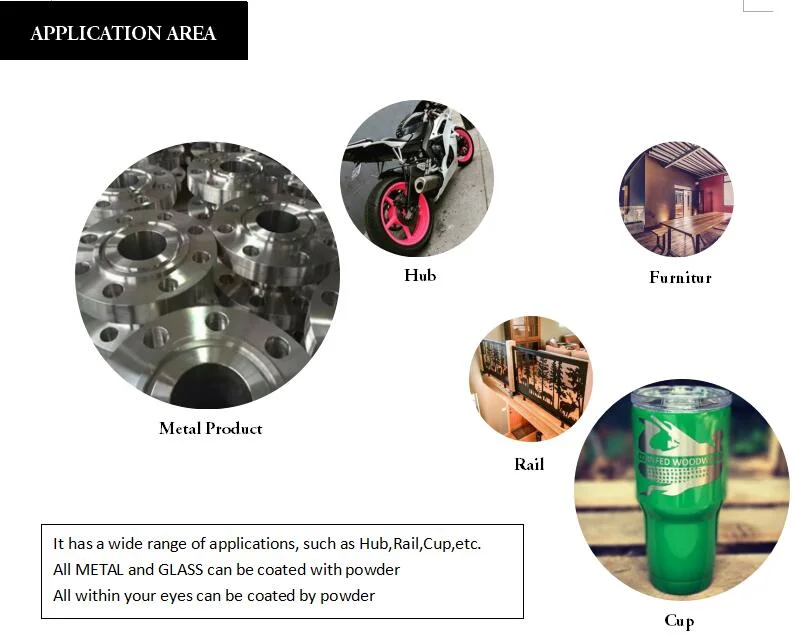 Galin/Gema powder coating cup(1002 069) can be used for Gema Original Machine OPT2C
Galin/Gema powder coating cup(1002 069) can be used for Gema powder coating gun GM03
Galin/Gema powder coating cup(1002 069) can be used for Gema powder coating gun GA03
Galin/Gema powder coating cup(1002 069) can be used for Gema powder coating control unit CG07
Galin/Gema powder coating cup(1002 069) can be used for Gema powder coating control unit CG06
Galin/Gema powder coating cup(1002 069) can be used for Gema Manual Test/Lab powder coating system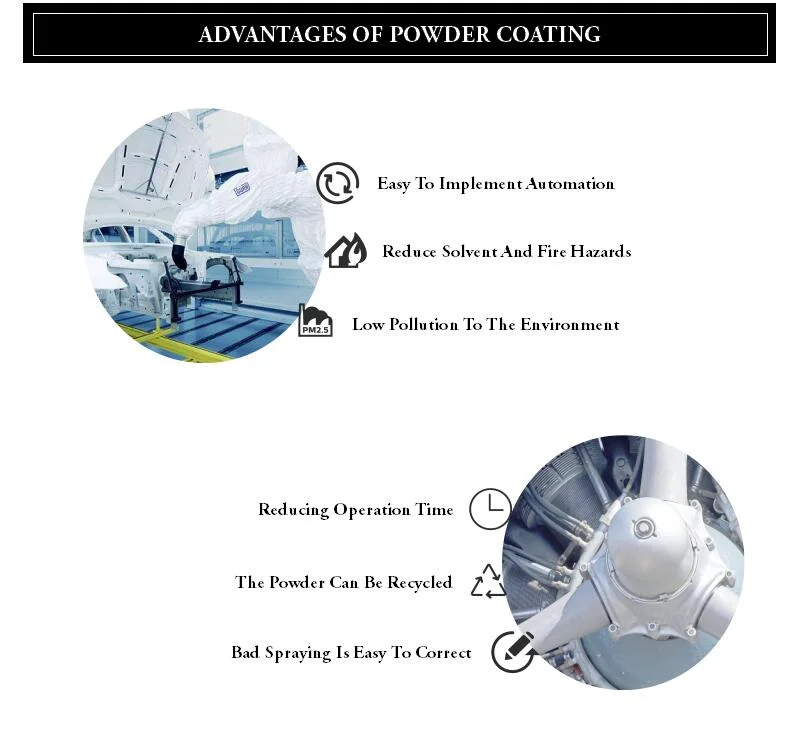 CLEANING AND MAINTENANCE OF POWDER COATING MACHINE

Daily Maintenance
1. Clean the injector
2. Clean the powder gun
3. Clean the powder hose and suction unit
Weekly Maintenance
1. Clean suction unit,injector,Powder Clean module and powder gun
2. Check the control unit grounding connections to the coating booth bolts,


the suspension devices of the work pieces,or the conveyor.
TROUBLESHOOTING GUIDE OF POWDER COATING MACHINE(OPTFLEX-2B)
If the powder gun does not spray powder although the control unit is switched on,then the injector can be dirty or clogged.
Error/cause
Troubleshooting
Injector nozzle, non-return valve unit, powder hose or
powder gun are clogged

Clean the corresponding parts and if necessary,replace them

Conveying vacuum too low

Increase the powder quantity and/ or total air volume
on the control unit
Insert sleeve worn,
not or incorrect inserted

Replace or insert it ,observe the indexing cam

Insert sleeve is worm after
a short operating duration

Clean the nozzle ,if damaged,replaced it

The gun does not spray powder although the control unit is switched on and the
gun trigger is pressed
1.Connect the machine to the compressed air
2.Clean /Replace
3.Clean the corresponding
4.Contact Galin representative