LB-JT Filter Cartridge
Filter
core

is the core component smoke purification equipment or Central Filtering System, which is directly related to the filtering efficiency of purifier
Standard structural features:
1. Wide fold distance design
2. High filtration efficiency
3. Top opening, bottom opening / bottom covering, with a reduced mounting holes
4. A special flame retardant performance
5. galvanized anti-rust metal structure
6. Rubber sealing
Filter core material options:
RH1A
flame-resistant fiber filtration material
RH2F polyester fibers attached with film
RH1A :
We add
flame retardant materials in the internal of

flame-resistant

filter core so that it will not be lit in the high temperature, many harsh conditions and improve the filter core life and reliability.
Model

Material

Specification

JTA325

RH1A

Ø325*465mm

JTA600

RH1A

Ø325*600mm

JTA1023

RH1A

Ø:325*1023mm

JTA1223

RH1A

Ø:325*1223mm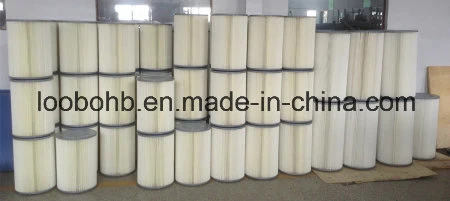 Non-standard size cartridge can be customized according to the customer requirements.
RH2F:
has smooth surface, soot cleaning easier, good ventilation, low resistance, high filtration precision, can use repeatedly washed, relative to 1 micron dust filtering precision can reach 99.9%, widely used in machinery, electronics, chemical industry, tobacco, building materials, metallurgy and other industry dust removal, ultrafine powder recycling and air purification.Solve the coalescence, damp, fibrous dust filtering problem.
Model

Material

Specification

JTF325

RH1A

Ø325*465mm

JTF600

RH1A

Ø325*600mm

JTF1023

RH1A

Ø:325*1023mm

JTF1223

RH1A

Ø:325*1223mm