Pulse
Jet
B
ag
F
ilter
T
ype
D
ust
C
ollector
Characteristics
The dust collector adopts the technology of separating chamber wind stopping
pulse and jet cleaning technology, which overcome the disadvantages of the normal pulse bag filter and the separating chamber back blowing dust collector. This type dust removal ability is strong and high efficiency, low emission concentration, little air leakage rate, less energy consumption, less steel consumption, less floor space, stable and reliable operation and good economic benefit.
As adopting the separating room wind stopping pulse and jet cleaning, jetting one time can achieve the purpose of completely dust removal, so the cleaning cycle extension will reduce the energy consumption and the consumption of compressed air can be greatly reduced. At the same time, the fatigue degree of the filter bag and the pulse valve is also reduced accordingly, thus doubling the life service of the filter bag and valves.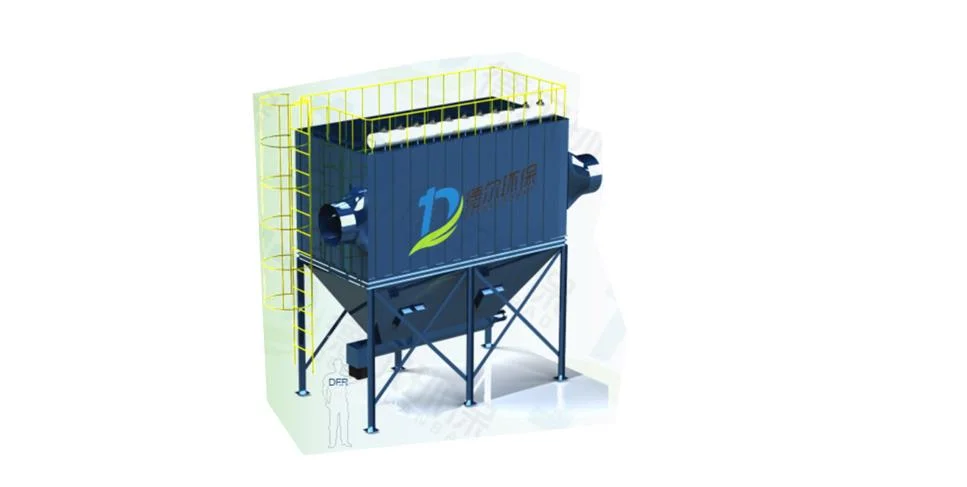 Maintenance and repairing of bags can be carried out in separate rooms under the condition of non-stop system fan and normal operation of the system.
The filter bag mouth adopts elastic expansion ring with good sealing performance, fixed and reliable. The keel of the filter bag adopts polygonal, which reduces the friction between the filter bag and the keel, prolongs the life service of the dusting cloth bag and easily remove the cloth bag.
Pulling out the bag way. After the frame is pulling out when changing the bag, the dirty bag is put into the lower part dust hopper of the box and takes out from the entrance, which improves changing bag operating condition.
Air tight design for the box body, and the checking door adopts the excellent sealing material,
Kerosene lead detection during manufacturing process with very low air leakage rate.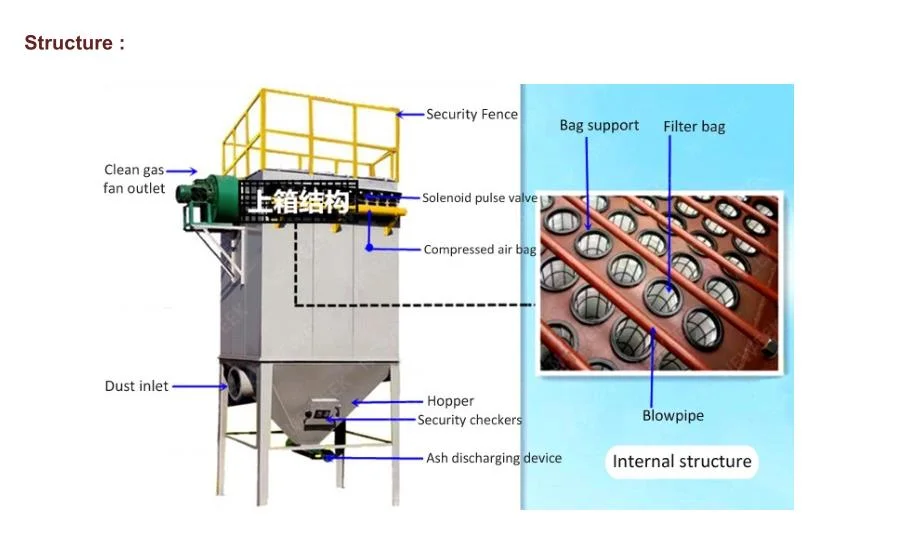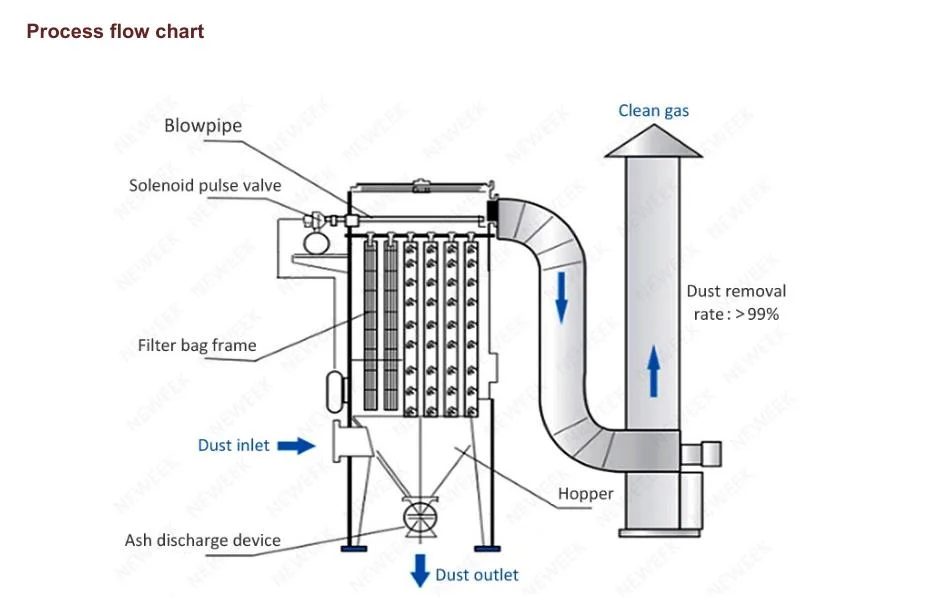 Model






Exhaust volume




m3/h

Filter wind speed m/min

Filter area




m2

Filter bag




PCS

Resistance

Dust




concentration




g/m3

Insulation layer area




m2

DER32-3

6900










1.2-2.0

93

96










1470-1770

26.5

DER32-4

8930

124

128

34

DER32-5

11160

155

160

41

DER32-6

13390

186

192

48.5

DER64-4

17800

248

256

70

DER64-5

22300

310

320

94

DER64-6

26700

372

384

118

DER64-7

31200

434

448

142

DER64-8

35700

496

512

166

DER96-4

26800

372

384

110

DER96-5

33400

465

480

120

DER96-6

40100

557

576

130

DER96-7

46800

650

672

140

DER96-8

53510

744

768

150

DER96-9

60100

836

864

160

DER96-2*5

66900

929

960

175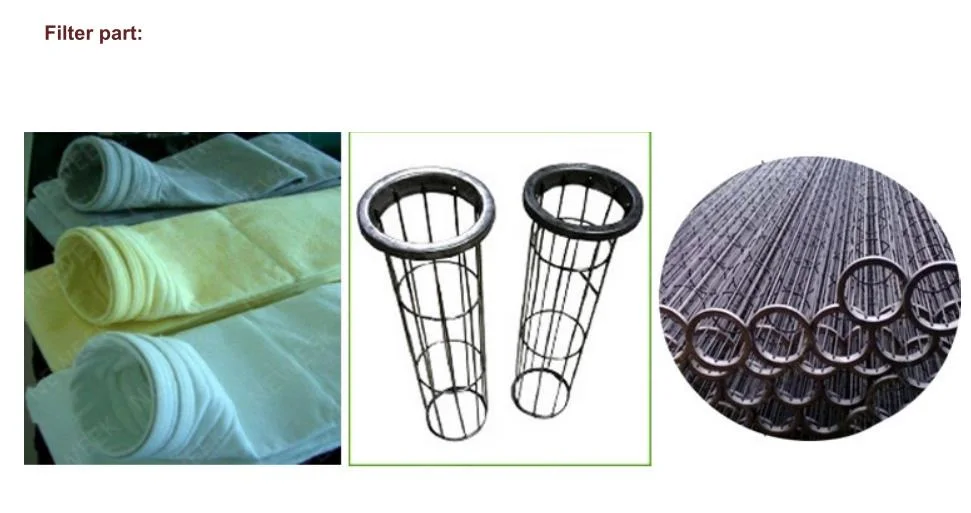 Project case